Women, Infants and Children Nutrition Assistance, better known as WIC, is a special supplemental nutrition program that benefits qualifying low-income women and their babies. To meet WIC eligibility requirements, women must generally be pregnant or breastfeeding at the time of application. Postpartum women who are not breastfeeding can also receive benefits for up to six months after giving birth and nutritionally-needy infants and children younger than five years old may also be eligible for assistance.
In addition to these WIC program requirements, applicants must meet income restrictions based on the size of their household. In most states, applicants must reside in a household whose income is below 100 to 185% of the Federal Poverty Level (FPL). Those who already receive other types of government benefits, such as Supplemental Nutrition Assistance (SNAP), may automatically qualify for nutrition assistance under the WIC program. Learn more about the WIC application process below.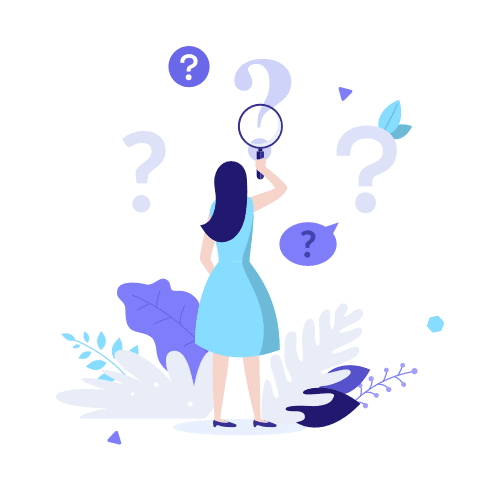 What is WIC?
Through the WIC program, qualifying low-income beneficiaries receive electronic benefit transfer (EBT) card to purchase nutritious food items. EBT cards are accepted across the U.S. at any of the 248,000 participating merchants. In some states, program participants may visit a centralized warehouse to obtain their qualifying food items.
What can you get with WIC?
Like SNAP, WIC benefits can be used to buy a variety of foodstuffs, from fresh to canned items. With these benefits, qualifying shoppers may be able to purchase:
Iron-fortified infant formula.
Infant-focused foods, including cereals, veggies and meats.
Cereals and whole grains for adults.
Fruits and vegetables.
Cheese, tofu, milk, yogurt and soy-based beverages.
Certain fruit and vegetable juices.
However, the WIC program has a particular focus on providing nutritious foods based on need. WIC food packages are the allowable products beneficiaries can buy with their EBT cards. The following are some examples of the monthly WIC food packages:
Fully formula-fed infants younger than three months – 806 fluid ounces of a liquid WIC-approved concentrate formula
Children one to four years of age – 128 ounces of juice, 16 quarts of milk, 36 ounces of breakfast cereal, a dozen eggs, two pounds of bread, 18 ounces of peanut butter, and $8 of fruits and vegetables
Pregnant women – 144 ounces of juice, 22 quarts of milk, 36 ounces of breakfast cereal, a dozen eggs, two pounds of bread, 18 ounces of peanut butter, and $11 of fruits and vegetables
Post-partum, fully breastfeeding women – 144 ounces of juice, 24 quarts of milk, 36 ounces of breakfast cereal, one pound of cheese, two dozen eggs, two pounds of bread, 30 ounces of canned fish, 18 ounces of peanut butter, and $8 of fruits and vegetables
Mothers on WIC can also gain access to nutrition education and referrals to other social service programs. For instance, program participants receive access to immunization and health screenings, breastfeeding counseling and substance abuse referrals.
Who qualifies for WIC?
To meet basic WIC qualifications, all applicants must meet categorical, residential, income and nutrition risk requirements. These requirements are outlined as follows:
Categorical. This program is only available to women, infants and children who meet several basic eligibility requirements. These include the following qualifications:

Women must be pregnant, at the end of their pregnancy, breastfeeding or they must have given birth within the previous six weeks
Children must be younger than five years of age
Infants must be younger than one year of age

Residential. To submit a WIC application, claimants must reside in the state where they plan to apply. If applicants reside on an Indian reservation, they must meet the residency requirements of their local Indian Tribal Organization (ITO).
Income. To qualify for benefits under this program, applicants must reside in a household whose income falls below a certain limit. Most states require a household's income to be less than 100 to 185 percent of the FPL. Household size is also taken into consideration. However, applicants may automatically qualify for WIC assistance if any of these things are true:

They already receive TANF, SNAP or Medicaid benefits
Certain members in your household qualify for TANF or Medicaid
They qualify for other types of state-administered benefits

Nutrition Risk. To determine their WIC eligibility, all applicants must undergo a health screening by a physician, nurse or nutritionist. These professionals will decide whether claimants are nutritionally needy. Examples of nutritional risks include a low weight or hemoglobin count, as well as prematurity or chronic disease.
Note: A WIC online prescreening tool is available to help applicants determine whether they may be financially eligible for WIC benefits. By using a free web-based prescreening tool, claimants can also obtain their state's contact information and a list of the documents they may need to present at their eligibility appointment.
How to Apply for WIC Benefits
Claimants must schedule a WIC appointment at a participating state agency if they wish to apply for nutrition assistance under this program. When scheduling their appointment, applicants must keep in mind that each member of the household applying for benefits must be present for the visit.
In addition, there are a few different documents they may need to submit during their appointment. These documents typically include:
Proof of income for the last 30 days, including pay stubs, child support, unemployment benefits and other funds.
Proof of residency, showing the applicant's current name and address, such as a utility bill, driver's license or rent receipt.
Proof of identity for the adult applicant and the child or children in need of aid, like an identification card, birth certificate, adoption record, or foster care letter.
The WIC Medical Referral form and child immunization records from the doctor.
Social Security Numbers for all applicants.
Proof of enrollment or eligibility from another government assistance program is also beneficial.
The state agency uses these documents to verify household eligibility.
"How do I find a WIC office near me?" is a common question among applicants. Fortunately, WIC clinics and centers are located all over the U.S., with at least one office situated in most major cities. Applicants can check their state's WIC website to find and contact the closest location to schedule the certification visit.
Note: As part of the WIC application and interview process, you typically need to present proof of identification for you and your child. These documents must either be originals or electronic versions. Photocopies are not accepted.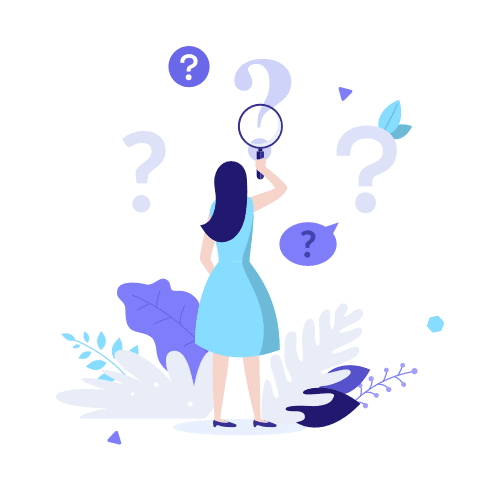 How long can you receive WIC benefits?
Women, children and infants who apply to the WIC program and are accepted can typically receive assistance for anywhere between six months to one year at a time. After their certification period ends, claimants must reapply if they wish to extend their benefits.
It is important to keep in mind that WIC benefits can only be used to purchase goods in the issuing state. For example, benefits issued in Florida are only accepted in Florida. Any benefits not utilized do not carry over to the next month. To check your current WIC balance, refer to your most recent shopping receipt. Typically, you can find your balance near the bottom of the receipt, or you may ask a store employee to check your remaining balance for you.